Demand
Demand for cobalt has never been greater. Although cobalt is used in a multitudinous array of applications, technological advancements in the lithium-ion battery over the past few years has drastically elevated the need for the strategic metal.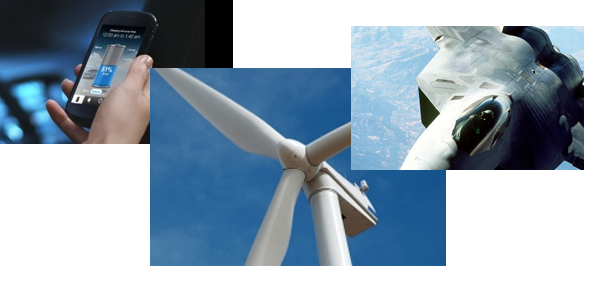 Twenty five percent of the world's cobalt demand is used in battery technology. This use of cobalt in rechargeable batteries has grown enormously in recent years, from 700tpa in 1995 to 14,000tpa in 2009 and a projected 25,000tpa by 2015. The largest use of cobalt is in the manufacturing of rechargeable batteries due to the proliferation of electronic devices and the automotive industry. The increase in popularity for hybrid vehicles is expected to substantially increase demand for cobalt in the rechargeable battery sector. The current use of lithium-ion batteries is very limited in the transportation market, contributing only 1% of total lithium-ion battery demand, however, the potential for growth due to the growing electrification of the of the automotive market segment is tremendous. In an average lithium-ion battery containing cobalt, approximately 60% of the cathode active material and roughly 50% of the weight of the cathode is made up of cobalt.
Strengthening the demand is the elevated consumption of electronics such as mobile phones, PDAs, tablets and laptop computers - all of which predominantly contain lithium-ion batteries that have cobalt cathode active materials. Increased growth in demand for mobile phones alone accounted for nearly 25% of worldwide cobalt demand in 2009. Billions of new consumers are emerging out of poverty in China, India, and other parts of the developing world. These new consumers are demanding the basics of a modern middle class lifestyle including the use of electronics and transportation that utilize technology that is powered by cobalt. The consumption is reinforced by their governments supporting and even encouraging this demand.
Cobalt is also an integral component of new "green energy" sectors such as fuel cells, solar panel and wind turbine generators, solar energy conversion, oil desulphurization, and gas/coal to liquid technology. The movement away from fossil fuel dependence towards environmentally sustainable energy solutions will play a pivotal role in cobalt demand in years to come.
Cobalt is a commodity that is integral to the national defense, aerospace and energy industry -all characteristics of a strategic metal. Cobalt's unique properties are essential in many aerospace applications and it is expected that demand for high-grade cobalt should increase over the next few years due to the expansion and update of commercial, cargo and military airline fleets. As such, various political powers including the European Union, United States and China require cobalt for stockpile as they rely on foreign sources for nearly all of their supply.
As Global Cobalt has the potential to hold the world's largest source of primary cobalt outside of Africa, the company is uniquely positioned to become an emerging producer and player in the cobalt sector when demand is intensifying.